Personalized Care that Protects

and Enhances the Gift of Sight.

Vestal Eye Care Associates

   157 Front Street

   Vestal, NY 13850

   Phone: (607)754-4426

   Fax: (607)754-0464

Hours:

    Mon and Tue

  8:00 – 6:00
    Wed - Fri


8:00 – 5:00
    Saturday


8:00 – 11:30
Did you know that both Dry Eyes and Macular Degeneration respond favorably to omega 3 supplements?  Like many other diseases, Dry Eyes and Macular Degeneration are thought to be due to inflammation. 

Omega-3 fatty acids help by decreasing inflammation.  But not all omega-3 sources are equal.  In fact, most available omega-3 sources (commonly called fish oil capsules) are poorly absorbed by the digestive system since the fish oil's chemistry is altered in the purification process. 

Our doctors have researched the available sources of omega 3 fish oil and recommend products from PRN (Physician Recommended Nutriceuticals).  PRN's fish oil is unique in that it provides omega-3 in the triglyceride form (the form naturally found in fish).  The triglyceride form of omega 3 is more readily absorbed by your digestive system, resulting in more benefit to the eyes than other sources of omega-3. 




Dry Eye Relief

Dry Eye symptoms are caused by a chronic lack of sufficient lubrication and moisture on the surface of the eye. This lack of lubrication can cause persistent dryness, scratching and burning in eyes or a "foreign body sensation" a feeling that something is in the eye.

Tear quality is essential for good eye health. Poor tear quality can cause a wide range of symptoms from eye pain to impaired vision and a compromised quality of life.  Improving the omega-3-lipid component of the tear leads to better tear composition and better lubrication for the eye.

Choosing to take an omega-3 will provide your body the necessary nutrients for optimal tear composition and overall eye health. 

Improving Macular Health

Macular degeneration is a major cause of blindness in the United States. Approximately 10 million Americans age 40 and older have some form of vision loss associated with macular degeneration.

Daily supplementation of omega-3 EPA and DHA may arrest the advancement of and prevent the occurrence of macular degeneration. A meta-analysis from 2008 reviewed results encompassing 90,000 participants. This investigation confirmed that eating a diet rich in omega-3 fatty acids EPA and DHA could significantly improve macular health.

The National Eye Institute also reports in their Age Related Eye Disease Study (AREDS1) that daily supplementation of specific vitamins and carotenoids can help reduce the risk of developing early stages of macular degeneration.

Choosing to take a Macular Benefit Package will provide your body the necessary nutrients for optimal eye health. PRN's omega-3's rich in EPA and DHA, in their natural triglyceride form combined with our evidence based eye vitamin was designed to provide a therapeutic outcome specifically targeting improved macular health.


Click for more information


Click for more information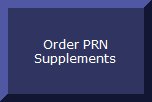 Omega 3 Supplements

for Eye Health


Both dry eyes and macular degeneration respond favorably to Omega 3 supplements.

Talk to us today to learn more.